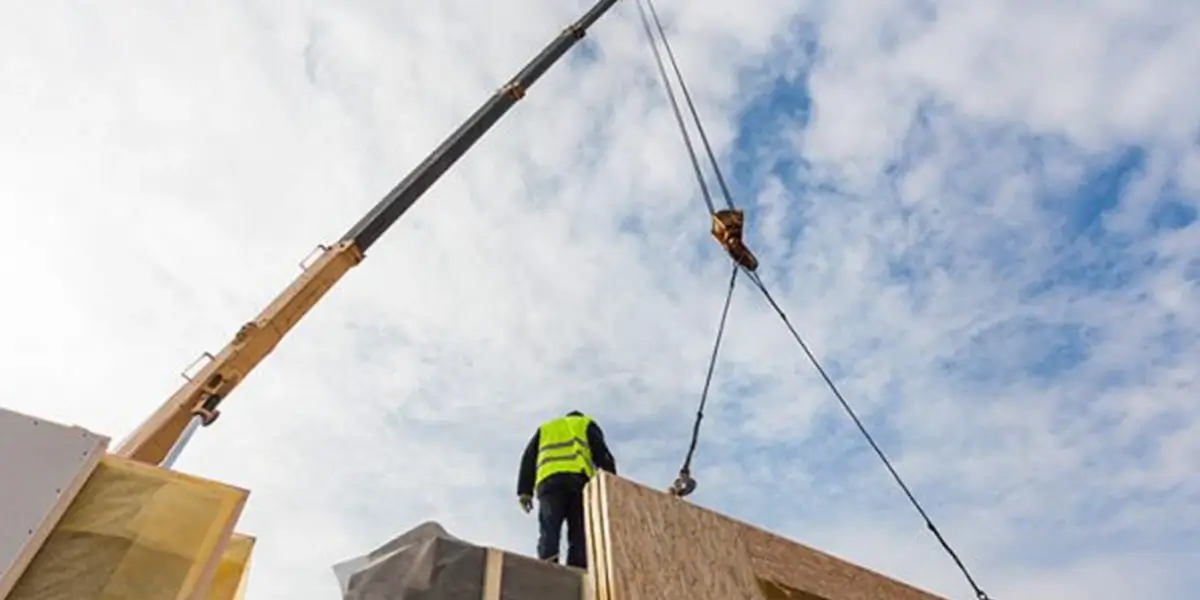 Taking It In Stages: Modular Construction and India's Urban Challenge
India's already congested conurbations will have to find homes for 900 Million more people by 2050, and assuming a modest four person occupancy rate that means 856 new homes will have to be built every hour, every day for the next thirty years (fourteen a minute in case you're wondering), with the subcontinent's builders working an implausible twenty four hours a day with no time off. The sheer scale of the challenge is unprecedented, and given the pressures it will place on India's already overstretched urban infrastructure, it will call for a solution of equally unprecedented ingenuity. But more of that in a moment… first let's look at those trends in a little more detail.
The latest industry source to address the issue is KPMG in its NAREDCO Study, "Bridging the Urban Housing Shortage in India" (the clue's in the title obviously) and the Report draws an arch reference to commentators having first predicted a critical shortage of urban housing as long ago as 2012, with a then projected deficit of 18 Million units. But things have got worse since then and KPMG now say there are some 1 Million urban households currently living in "non serviceable accommodation" and over half a million without any homes at all. So what's to be done?
Well, the first point to make is that it would be unduly Eeyorish (with apologies to Philip Hammond) for us to ignore the work Prime Minister Modi's Government has already done to re-vitalise the subcontinent's Affordable Housing Programme: introducing a raft of new tax incentives over the course of the last two Union Budgets with more streamlined Planning Procedures thrown in for good measure and a general cutting of Red Tape across the board. Which is, of course, all well and good but cutting Red Tape and going Fiscal Max won't get any homes built by themselves. Something more is obviously required.
KPMG's Director of Real Estate on the Subcontinent, Neeraj Bansal, more or less put his finger on the solution when he highlighted that the single most important policy initiative which has so far gone largely unexplored is the use of innovative and low cost technologies which can speed up the construction process: and that means Modular Construction.
Prefabricated units are, indeed, likely to be key to delivering affordable housing on the required scale and within cost structures optimum to the framework of incentives put in place by Prime Minister Modi's Government. Modular Construction has a real potential to overcome all of the structural barriers to volume delivery at pace which are inherent in India's traditional building technologies: including a lack of skilled construction workers (or at least skilled in sufficient numbers in the urban areas where they are required); a pressing shortage of non land resources, from precious water supplies to fabrication materials and, most crucially of all, the severe time delays which come hand in hand with conventional construction methods.
Modular Construction ticks all of those boxes.
First of all, it has clear advantages on speed: manufacturing and site work can be carried out simultaneously, reducing overall completion times by as much as 50%. Think about that: for every two hundred traditional units completed, modular construction can build three hundred. And that means reduced labour costs too, with nearly all of the design and engineering overheads being rolled into the bottom line manufacturing process. Roofs, walls and floors can all be constructed as part of the same process when, in stark contrast, ceilings can't be put in place on a conventional project until the walls are completed, and walls can't be completed until the floors are laid down: resulting in a lot of workers standing idly by as each small delay in the process dominos into a bigger one. That isn't the case with modular construction where these same workers can work together at the same time; and they can also be recruited centrally so that local skills shortages (of the kind that have blighted the Mumbai construction sector) also become a lot less significant.
Modulex Modular Buildings is the World's largest and India's first Steel Modular Building Company, working to meet the Challenge of India's urban housing shortages in a practical and focussed manner. It was established by Red Ribbon to harness the full potential of India's dynamic and fast evolving markets, delivering exciting opportunities for investors through the platform of the Red Ribbon Real Estate Fund: because, when it comes to investing on the subcontinent, nobody knows its markets better than Red Ribbon.
Red Ribbon played a key role in setting up Modulex Modular Buildings, recognising the company's outstanding potential to deliver above market rate returns for investors through its ability to tap into unusually high demand levels in Indian real estate markets. The company provides an exciting opportunity for investors to take advantage of this key trend in the fastest growing large economy on the planet.
[nectar_btn size="large" open_new_tab="true" button_style="regular" button_color_2="Accent-Color" icon_family="none" url="http://bit.ly/ModulexModularBuilings" text="Modulex Modular Buildings Plc"]
Red Ribbon CEO, Suchit Punnose said:
When you come to look at the nuts and bolts of what it will take to deliver on India's housing targets for its burgeoning urban population, the figures are truly eye watering. Building fourteen new homes every minute for the next thirty years would strain the limits of any conventional construction methods: not to mention the resolve of workers required to put in a twenty four hour a day shift, seven days a week.
But for me the answer is always been obvious and, as the article says, challenges on this scale require groundbreaking and innovative solutions. That solution, I am convinced, is Modular Construction.
No conventional industry methods can beat Modular Construction for its sheer pace of delivery and, of course, the key challenge faced in India and elsewhere is delivery timing: and its low overheads combined with unique operational efficiencies mean it will beat conventional construction methods hands down on overall profitability too.
That in a nutshell is why we have been committed to Modulex Modular Buildings (as a founding partner) since the project's foundation several years ago. We remain convinced that it will play a vital part in meeting the challenges of India's housing sector over the years ahead.
[social_buttons full_width_icons="true" facebook="true" twitter="true" google_plus="true" linkedin="true" pinterest="true"]