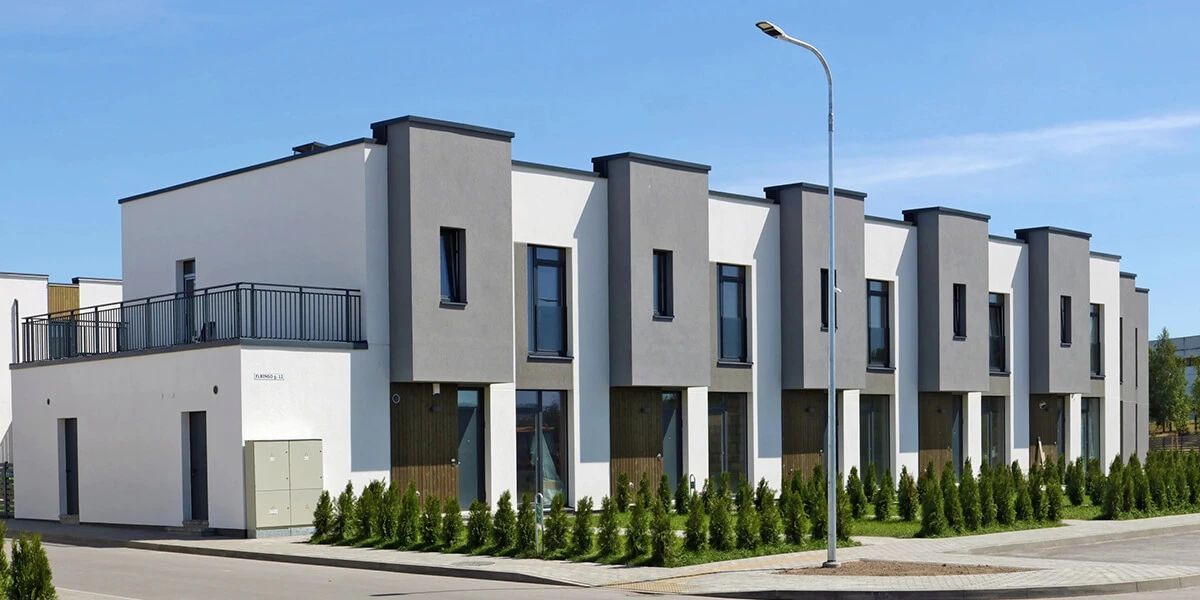 Planning for the long run...Modular construction offers more than temporary solution
"In the long run we're all dead": so often right, John Maynard Keynes couldn't have been more wrong. Because, when the chips are down, it's the long run that really matters, and in a world that's evolving faster than the leading edge of a jet aircraft, the long run is never that far away anymore. When my grandmother was born there was no television, DNA was a mysterious possibility, and the world hadn't even heard of microchips. But long before she died, she lived to see all three: and she saw men walking on the moon too. My children were born before computers littered the kitchen table: now we have Zoom calls, Netflix and Social Media, and the rapid pace of change is bringing the long run closer every day. So isn't it about time we paid more attention to it? Even in the short term, it's the long run that really matters…
Until fifty years ago, global warming was science fiction: now it's a gruesome fact. Technological change is leaving us all too little time to think, too little time to take stock: so we have to think smarter…and we have to think quicker.
A New Adaptability
But, of course, we can harness the potential of those new technologies too: and Modular Technologies are a good example. Once seen as a temporary stopgap, derided as "container construction" and a short-term answer, Modular Construction is now being viewed more and more as a long-term solution: especially when it comes to meeting the burgeoning housing crisis facing the planet.
With a 90% prefabrication model, and units produced offsite in climate controlled conditions, modular technologies enable a project to be completed 30% faster than traditional, dinosaur construction methods: and that couldn't be more important for the long term, given up to 3% of the world's population is in severe housing need at present (www.oecd.org). Prefabrication also produces higher quality buildings: after all, as the saying goes, you wouldn't choose to build a car in the middle of a muddy field, so why build a house there…wading through rain, and struggling with rafts of steel and concrete.
In addition, Modular Construction makes more use of timber components than traditional counterparts: inherently better suited to meeting the demands of the circular economy, and so, by definition, better for the planet too. There are also higher energy standards, closely monitored air conditions, and a level of flexibility and long term adaptability that dinosaur contractors can only dream about: modular buildings can be set up quickly, and then relocated or expanded later as demand patterns change. So, for example, if a school needs more space for its pupils, the modular framework is flexible enough to grow with them: not like a bricks and mortar building, where extensions can take years to approve and complete, and the original developer is probably long gone anyway.
Part of the Landscape
So, don't think for a moment that today's modular buildings are a temporary solution: they offer long-term answers, with shorter planning and approval phases, increased flexibility, and (importantly for shareholders) higher levels of assurance on bottom line completion costs (up to 15% less than bricks and mortar (www.nextmodular.com)).
They're a part of our everyday landscape…and they're here to stay.
Executive Overview
If nothing else, COP26 has taught us this: we need to plan forward, and we need to harness the potential of technologies to meet the demands of an ever more pressing future: short-term thinking just isn't good enough any more.
That's why Modular Construction can make such a difference.