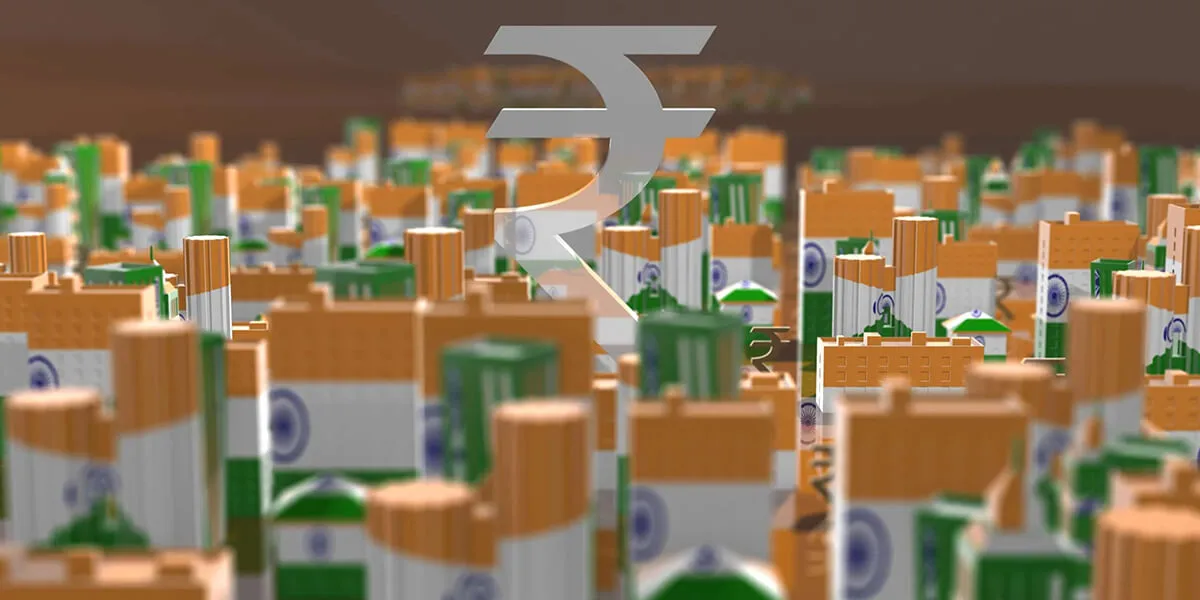 Matching ambition to need…India's £470 billion housing behemoth
No one could mistake the ambition and reach of a £470 Billion public works programme: that's seven times more than the Job Retention Scheme cost the UK Government last year (and this); and, after adjusting for inflation, twice as much as the US spent landing two men on the moon and bringing them safely back. And in its slimmed back, lack of Leeds format, the HS2 rail link will now cost a paltry £72 Billion in comparison: still enough though to make fiscal purists scramble for the keys to the drinks cabinet. But what exactly is this elephant in the room…this £470 Billion Behemoth that didn't so much creep under the radar as barge its way through… like Boris Johnson gate crashing a cheese and wine party?
Well, as you may have guessed given the scale of the numbers, we're talking about India here (where else), and we're talking about the PMAY Affordable Housing Programme in particular (www.pmaymis.gov.in).
In a concerted drive to address housing need across the subcontinent's urban centres, Prime Minister Modi's Government has announced $0.62 Trillion in additional project funding over the next five years, allocated primarily to private funds: all of which will go to creating new homes that people can actually afford, and given the remorseless scale of migration from the countryside (barely paused by the chill hand of COVID restrictions), it is impossible to understate the importance of the Government's ambition.
India's global housing shortage is currently running at 73.6 Million units, of which 26.3 Million are in urban conurbations. Over 93 Million people live in urban slums, without access to clean water or effective sanitation, and without any security of tenure (www.habitatforhumanity.org.uk): on this issue at least, Prime Minister Modi's Government has plainly got it's priorities right…unprecedented need requires an unprecedented level of investment.
And market analysts predict that by 2030 more than 40% of India's population will live in urban areas (as against 35% at the moment): so the demand for new affordable units is hardly likely to abate any time soon.
A Slow, but Sure Start
In that context, it was surprising Private Equity (PE) Funds had historically taken up such a comparatively small share of the affordable housing sector over the last decade: since 2011 PE investment accounted for barely 17% of residential investment as a whole. But now that's all starting to change, particularly in the light of more aggressive central and regional government policy…and don't just take my word for it, here's Vipal Roongta, CEO of HDFC Capital Advisers (www.hdfccapital.com):
"As early as 2014, we were convinced of the affordable housing story as an attractive investment proposition. Increasing the supply of affordable housing is the need of the hour, not only in India but across the globe, and the positive social impact it creates cannot be quantified."
Quite right too: spurred on by programmes like PMAY, and with the benefit of additional forward funding on an eye watering scale, PE investors are increasingly waking up to the opportunities affordable housing has to offer: which is precisely what we need in order to address a global housing crisis this Christmas…as well as in the years ahead.
Executive Overview
Faced with a burgeoning homelessness crisis, particularly in India's urban communities, Prime Minister Modi's Government has turned on the taps at an unprecedented level: to the tune of £470 Billion. It's increasingly being taken up by the PE Funds and Investors, finally addressing housing needs on a long term and sustainable basis.
We couldn't hope for better news this Christmas.